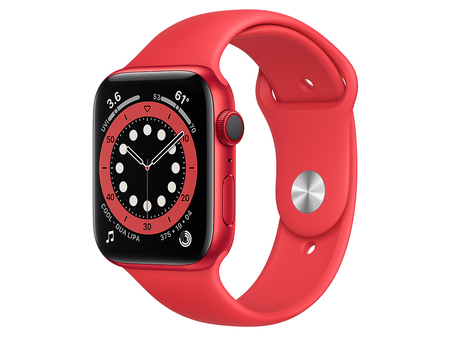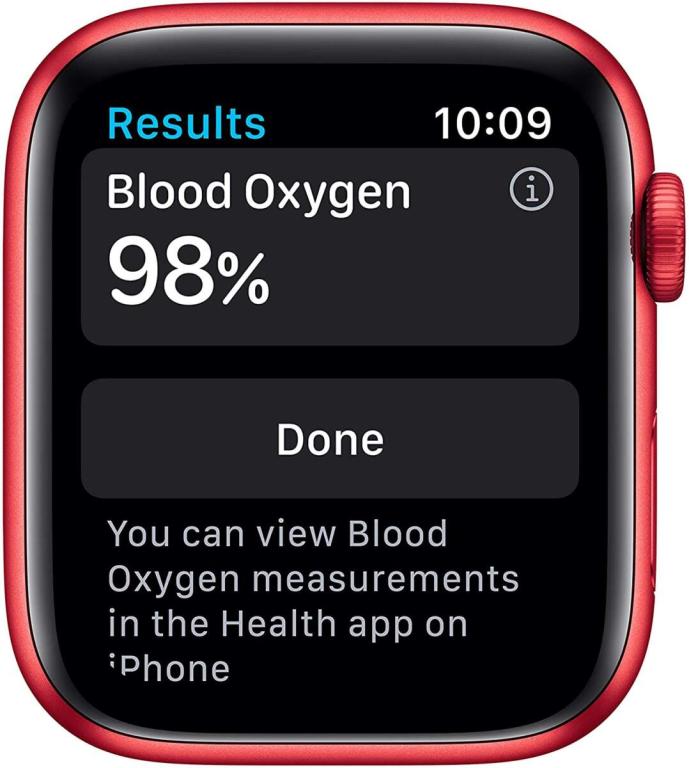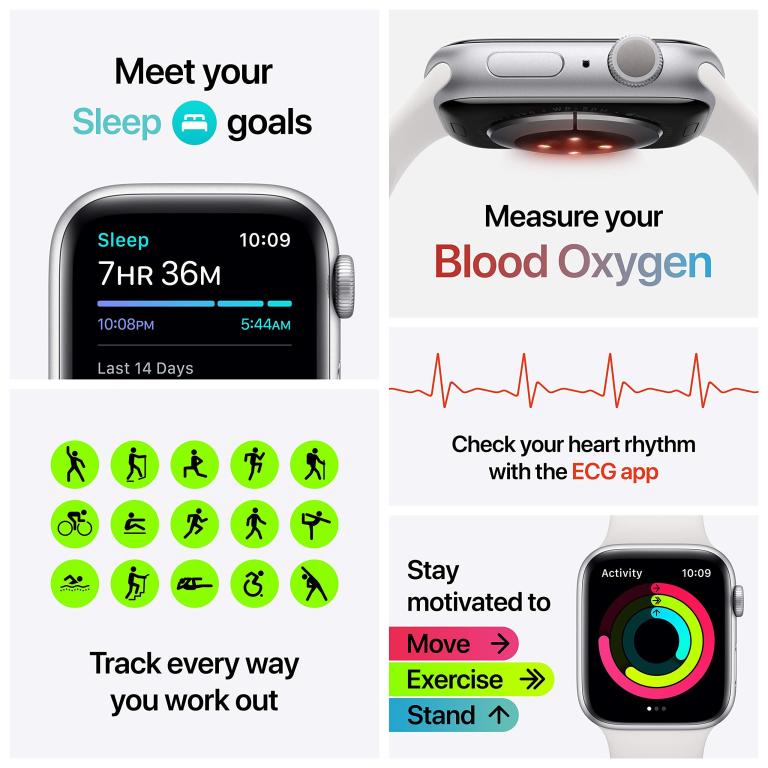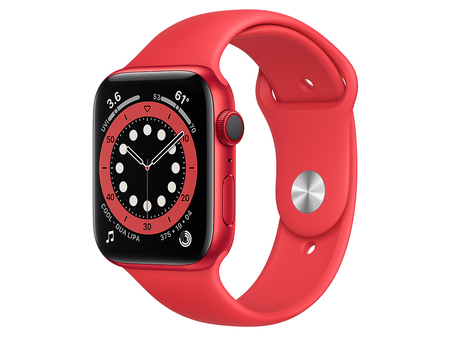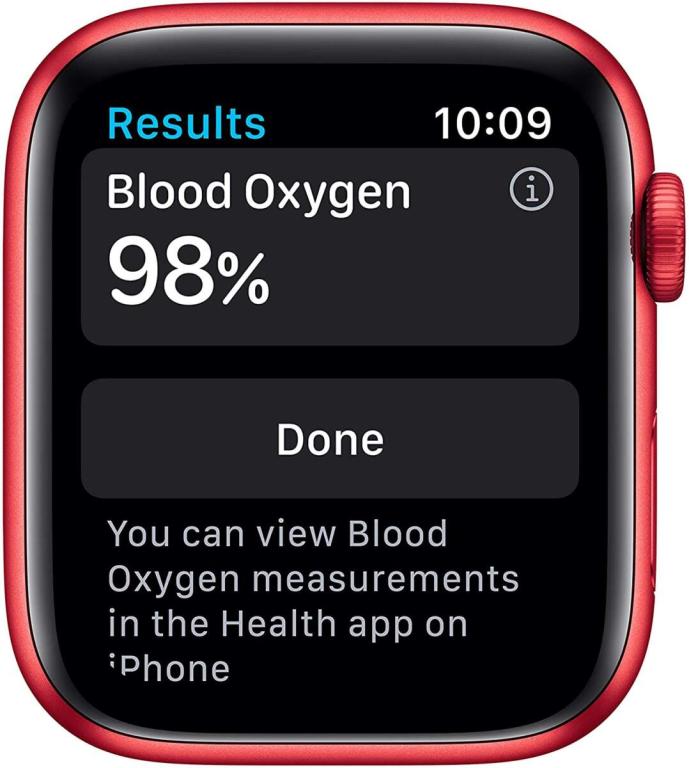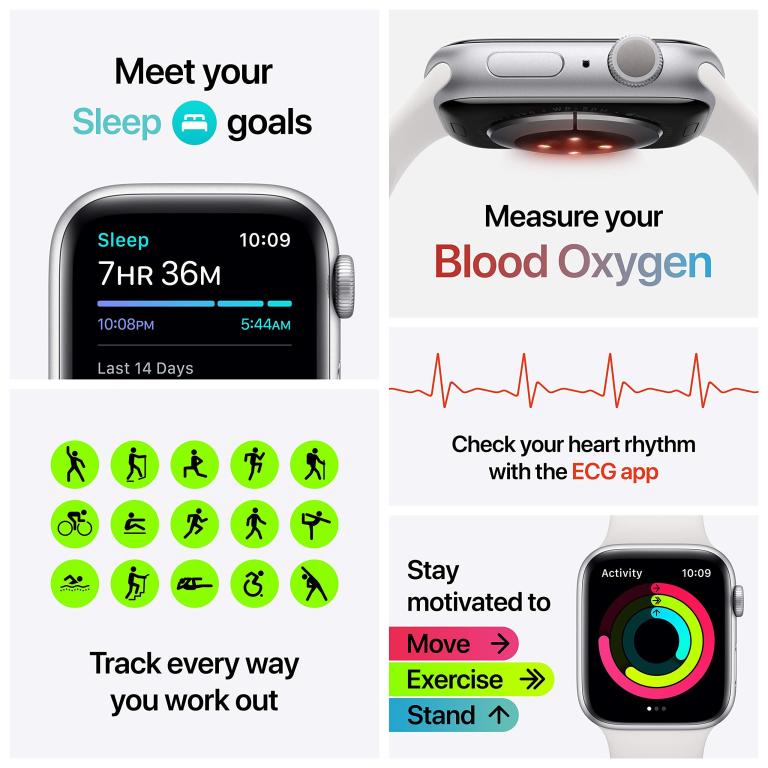 The Apple Watch Series 6 (44mm) is a very comfortable 44 mm version watch designed with red and aluminum case.
can even detect and healthy habits, such as hand-washing detection, which displays a 20-second animated countdown as you scrub.
Fitness is a large part of staying healthy, and the Apple Watch has a variety of ways to assist you in goals.
Activity Rings displays three rings that correspond to movement, exercise, and standing.
Stay mobile throughout the day to hit new personal bests as you close the rings.
You can also choose from a variety of workouts, such as running, swimming, yoga, cycling, and more; with the watch recording and tracking their specific metrics.
Fitness and health metrics can be viewed, customized, and tracked on the Apple Watch's curved watch face that houses an always-on LTPO OLED Retina in direct sunlight you can view the screen with just a glance.
As you move, choose from a variety of music, podcasts, and audiobooks to entertain and For added fun,
share your activity rings with friends and challenge them to 7-day activity competitions.
Series 6 GPS Smartwatch
Features:
Activity & Heart Rate Monitoring
Apple watchOS
Bluetooth, Wi-Fi, & NFC Connectivity
Series 6 GPS Smartwatch
44mm OLED Display
Red Aluminum Case
Strap Fits 140–210mm Wrists.