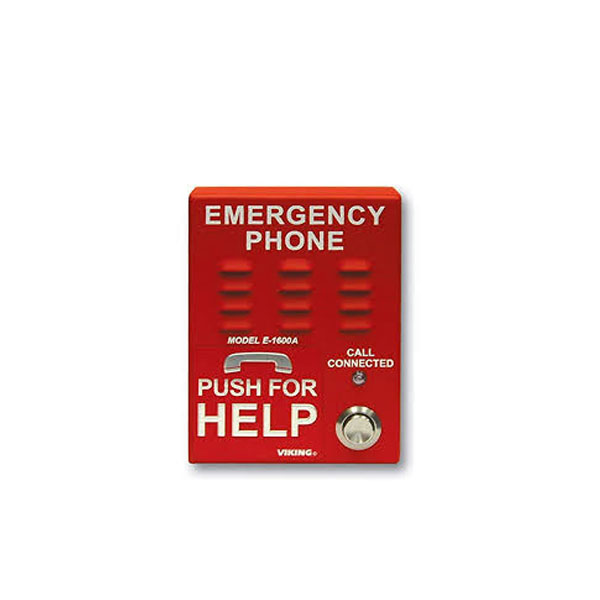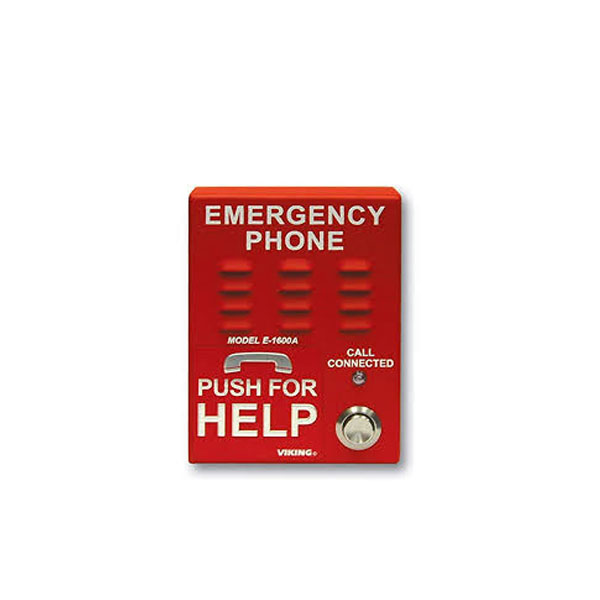 Features:
The VK-E-1600A is an item that meets ADA requirements present for elevator or emergency telephones.
This device will automatically light the handy "Call Connected" LED for your benefit, it can send a unique location type of ID code or also voice announcement. For the visually impaired there is the Grade 2 Braille label.
This device can be programmed from your touch-tone phone as well.
5 programmable emergency numbers is how many this emergency phone can dial up to. Also 2 central station numbers can also be dialed.
This emergency phone is able to be programmed in such a way to automatically give a digital announcement that will identify the location from where the emergency call is coming.
On top of this, a DTMF touch tone type of code may actually also be delivered.
When it comes to a "Call Connected" LED, this can be initiated both manually or automatically.
If you are wondering where all programming parameters, such as phone numbers as well as location numbers get stored, this is in non-volatile memory.
You should know that this emergency phone is phone line powered. It does not need batteries and also external power.
The VK-E-1600A is compatible when it comes to common kind of Central Station Monitoring equipment.
If you are interested in the Automatic Noise Cancelling or ANC feature, you will get this with the E-1600A. This feature is there to provide clear audio when in noisy type of environments.
Hands Free operation is present with the E-1600A.
This emergency phone is phone line powered.
It is remotely programmable for your ease.
The useful advanced call progress detection feature is present.
If you wish to use this item for outdoor installations in a place where it will encounter precipitation and condensation, then you may want to consider getting the E-1600A-EWP model. This model has the Enhanced Weather Protection or EWP feature.