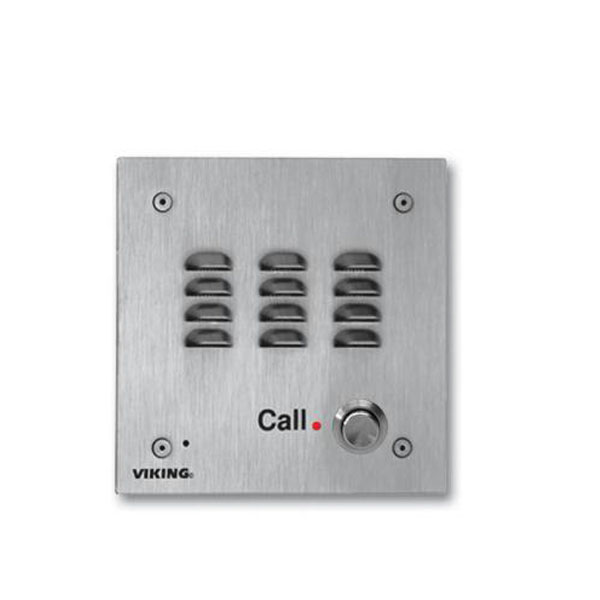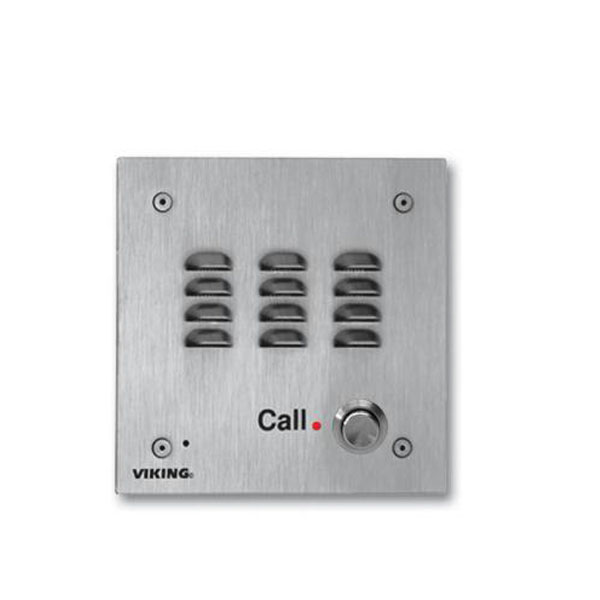 Features:
This entry phone is able to dial up to only 5 programmable numbers.
It can flash the "Call" LED at the time of dialing moreover automatically light the LED at the time that the call is answered.
The "Call Connected" LED indicator is blue.
You get the hands free operation benefit with this entry phone.
The marine grade 316 stainless steel aims to prevent corrosion.
For added security, there are the T-10 Torx security screws.
This entry phone has laser etched graphics.
Programming software is included.
There is network downloadable firmware.
This entry phone is remotely programmable.
Diagnostics present for the testing mic, speaker, along with the relay.
When looking at the extended temperature range, this is -40? to 140? (or -40? to 60?.
It is in the non-volatile memory where all programming parameters, including your phone numbers plus location numbers, will be stored, needs no batteries.
This entry phone is PoE powered.
Flush mount is employing the included rough-in box or you can also surface mount this employing a VE-5x5 Surface Mount Box (DOD 424).
This entry phone hangs up particularly on busy signal, time-out or also a touch-tone command.
It can cycle through the backup phone numbers specifically on busy or also ring-no-answer.
With this entry phone, you will get the Automatic Noise Cancelineven also ANC feature. This lets it operate properly within noisy environments.