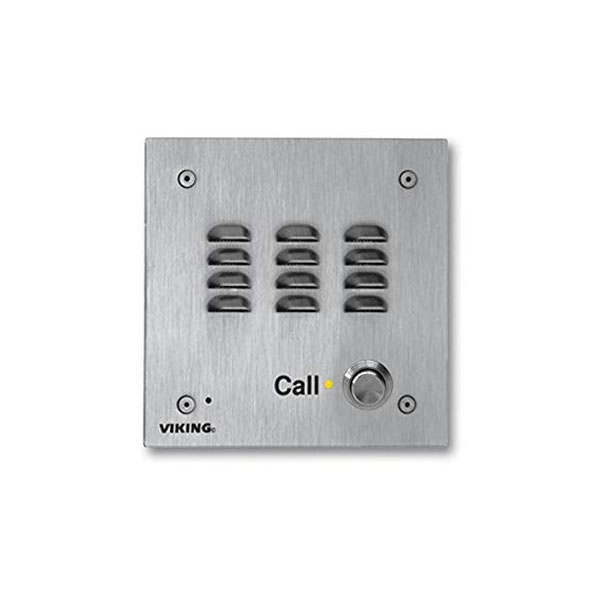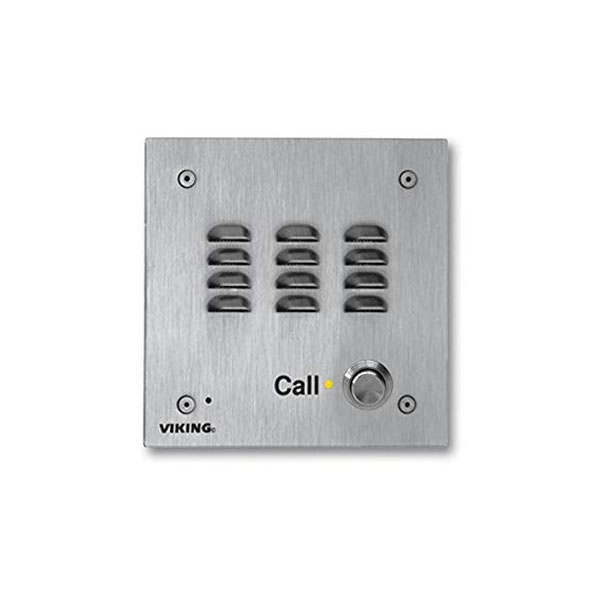 Features:
Viking vandal resistant faceplate.
This product is a 14 gauge stainless steel faceplate.
It has enhanced weather protection features to allow it to be safe in different weathers.
To make it stronger there is a heavy-duty type of metal push button along with mounting gasket. The mounting gasket is there for your ease.
There is the option of flush mount employing the included rough-in box. Surface mount is also there employing an optional VE-5x5 backbox.
You will get yellow call progress or night light LED to make it easier to use at night.
To enhance the volume there is a new high output speaker amplifier having volume adjustment POT. You can adjust the volume according to your needs.
There is also a microphone volume adjustment POT.
The talk battery is 24 volt.
There is a 20 Hz ring generator (the ring load maximum is 3.0 REN).
You can select rings with the selectable number of rings option i.e. 2 3 10 or 30.
There is also selectable ring cadence i.e. standard or also 2 short rings.
If you need to use this product in a noisy environment, you have the option of selectable "Push-To-Talk" option.
The extended operating temperature range is 15? to 130?.
For easy wiring there is a compact 45° terminal strip.
Features are sold individually.