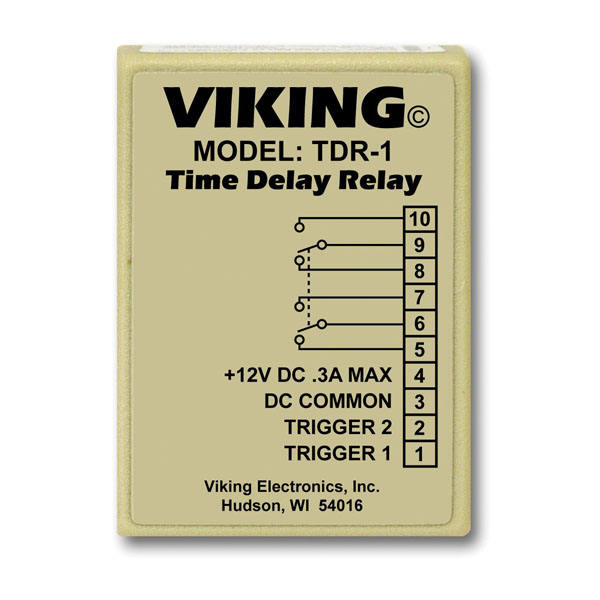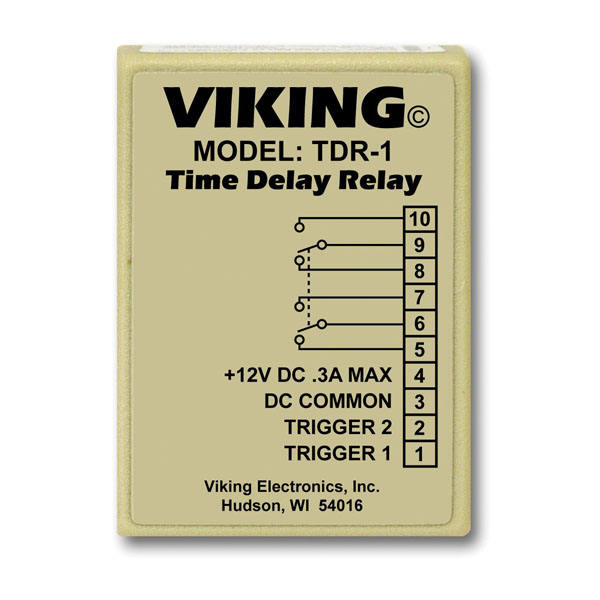 Viking VK-TDR-1Electronics
Features:
Below are some features of the VK-TDR-1. Read them carefully so that you can figure out if this is the device that you need.
Time delay mode- this unit is programmable to form one of 8 useful closure times.
When it comes to Trigger 1 input, this can be programmed to accept a dry contact closure or also positive or negative going logic level voltage.
The Delay on Operate mode delays an input trigger specifically by a programmed interval.
8 Delay times avail mainly from 1-30 seconds.
There is 1 Double pole double throw type of relay output.
You will get eight selectable kinds of closure times.
The VK-TDR-1 features a DIP switch programmable.
This time delay relay device accepts positive or even negative going logic level type of voltage or contact.
The selectable time delay feature is present.
You will get screw terminal connections.
There is a LED relay status indicator.
The product dimensions are 6 x 4.5 x 4.5 inches. It is important to know the dimensions so that you can figure out if this device will work for you.